3
Racing Types - F1, GT and Rally
GT/Rally Simulator Rig
Ferrari, Lamborghini, Aston Martin and much, much more.
Full motion GT style simulator with Force feedback GT style steering wheel and 6-speed shifter.
Precision -manufactured and hand-polished stainless steel components.
Robust and modular design
H-Pattern or Sequential shifter
Official replica BMW M3 GT2 quick-release steering wheel
Load cell brake pedal, long-throw gas pedal and 2-stage clutch pedal
5.1 surround sound system
Full motion (D-Box system) – Optional
Single screen GT rigs also available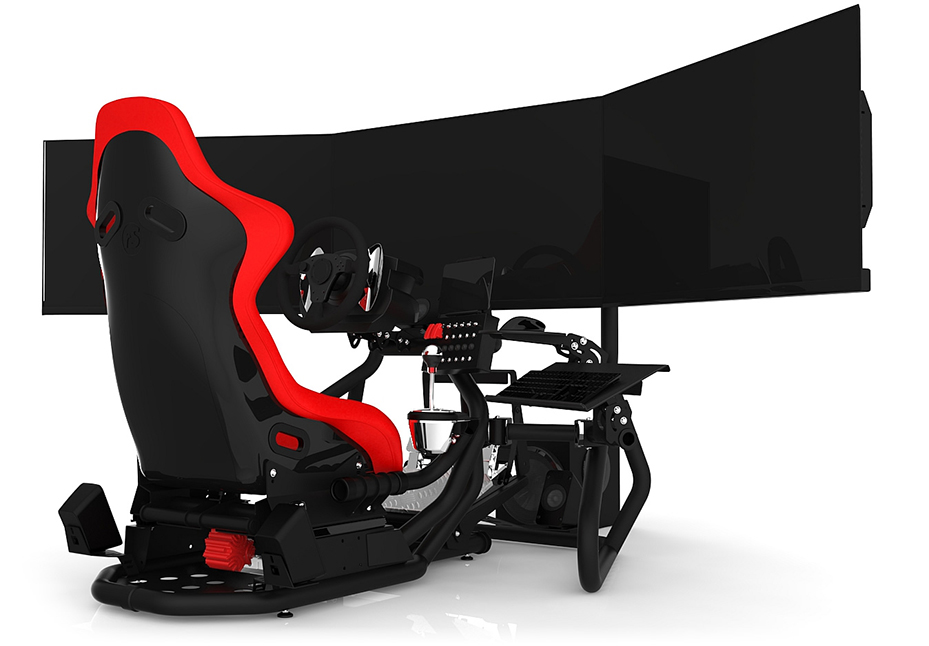 F1 Simulator Rig
For a true open wheel experience.
Giving you a truly unique Formula 1 style driving position! This is the technology used by professional racing drivers for training.
High End and extremely powerful force-feedback steering motors
Authentic Formula-style quick-release steering wheel with paddle shift gears
Electronic adjustable pedal system
Ultra-realistic vibration hardware and integrated 5.1 surround sound system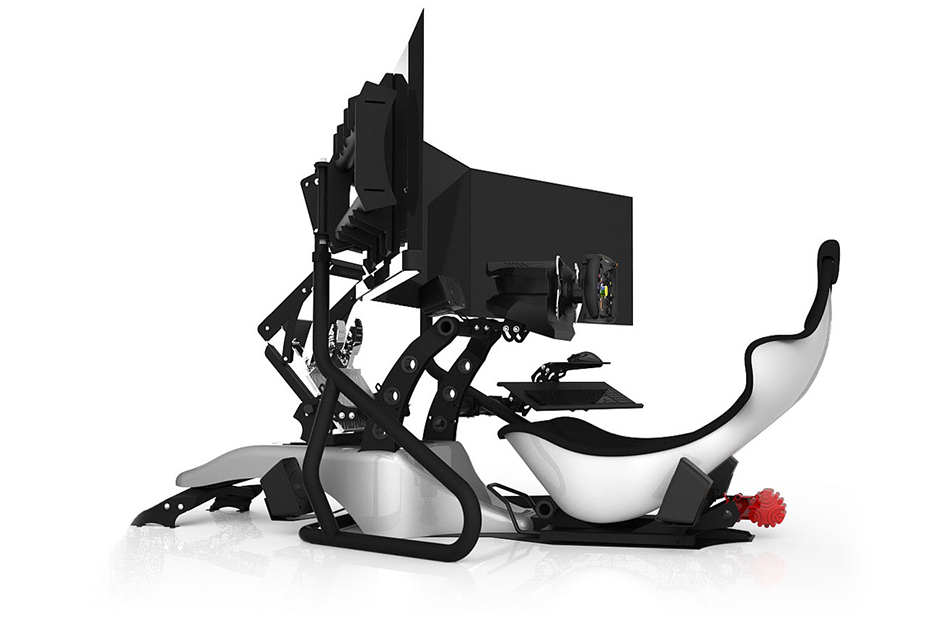 Screen Options
Triple 32″ full HD 1080p LED screens
Triple 47" full HD 1080p LED screens

Triple LED full HD 1080p projectors with up to 180 degrees continuous curved screen!
Virtual Car Types
Open Wheelers
• Formula 1 (1978)
• Formula 1 (1988)
• Formula 1 (2005)
• Formula 1 (2012)
• Formula BMW (2003)
• Formula 3 (2007)
• Formula Renault (2012)
• GP2 (2011)
• GP3 (2012)
• Formula 1 (2016 Hybrid)
• Formula E (2016)

Rally Cars
• Ford Focus RS WRC 09
• Seat Ibiza Cupra R3
• Citroen DS3 Rally Cross
• Ford Fiesta WRC
• Subaru Impreza S14 Rally Cross
• Subura Impreza STi
• Mitsubishi Evo X WRC
• Ford Escort Mk1
GT Cars
• Aston Martin DBRS9
• Audi R8 LMS Ultra
• Audi R10 TDi
• BMW M1 Procar (1980)
• BMW M3 GTR
• Corvette C6R
• Ferrari 458 Italia
• Ferrari F430 GT
• Ferrari F550
• Ford Capri Turbo
• Ford Escort Mk1 (1971)
• Ford Escort RS Turbo (Mk3)
• Ford Fiesta XR2
• Ford Focus WTCC
• Ford GT40
• Ford Mustang GT
• Ford Sierra RS Cosworth
• Ford Saleen Mustang GT500
• British Touring Cars (BTTC)

GT Cars (cont.)
• Lamborghini Gallardo GT3
• Lamborghini Murcielago R-GT
• Lotus Elise
• McLaren MP4-12C
• Mercedes Benz SLS AMG
• Mini Cooper
• Nissan GT-R GT3
• Peugeot 205 GTi
• Porsche 911 S (1969)
• Porsche 997 RSR
• Porsche Supercup
• Renault 5 GT Turbo
• Shelby Cobra 427 LM (1965)
• Shelby Daytona (1965)
• Toyota Supra (1998)
• TVR Griffith 400 (1965)
• Volkswagon Golf GTi Rabbit Mk 1
• Volkswagon Golf GTi Mk 2